Mardi Himal Yoga Trek
Trek Style

Yoga & Spiritual Trek

Transportation

Private Vehicle/Tourist Bus

Meals

Breakfast + Lunch + Dinner

Accommodation

Hotel + Teahouses + Lodges
More Facts
Less Facts
---
As we don't know in advance your expectations and the specific standards you're looking for, please don't hesitate to tell us.
Tell us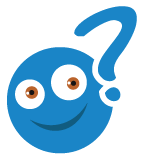 Mardi Himal Yoga Trek explores majestic spirituality, nature, and Himalayan view in the less trodden Mardi Himal region of Annapurna range. Yoga, nature and the Himalayas throughout this trip bring you an experience that you will never forget. You can simply call it your trek of a lifetime. Our 8 days Mardi Himal Yoga Trekking starts and finishes in Pokhara.
What you will find more amazing is the elevation gain without trouble in just a few days. Start the trek from about 1,000 meters above sea level and reach 4,500 meters at Mardi Himal Base Camp in just five days that you do nowhere else in Annapurna region of the Himalaya. And imagine the joy of practicing yoga and meditation in this wonderful natural surroundings. It's just pure bliss.
First few days of lush forest walk with occasional yet magnificent views of the snow-capped mountains are to experience a spiritually uplifting, peaceful nature walk in the middle hills stretch parallel to the Himalayan peaks. The walk traverses peaceful trail mostly through rhododendron forest in addition to several other trees like chestnut, schima wallichii etc. It feels a different world to listen to the chirping of birds, buzzing of cicadas and whistling of breeze while walking through a lush forest.
Deeply immersed in the practice of yoga, meditation and breathing help to make the trip even more wonderful. First few days of the nature walk is highly rewarded with breathtaking views of the mountains in Annapurna range, from Fishtail to Annapurna South and much more in between. Once you reach the viewpoint and walk towards the base camp, you can see the deep and beautiful gorge towards Annapurna Base Camp much lower than where you will be standing. The final ridge walking to the base camp brings unprecedented Himalayan views to you where you can mix some yoga postures; sit on meditation and practice some breathing to make the moment touch your heart and leave a lasting memory. Check Mardi Himal Yoga Trek video for views and the places.
Will there be enough time to practice yoga on this trip?
Mardi Himal Yoga Trek itinerary is specially designed for yoga practice and meditation. Normally we will be walking 4-5 hours with the break. The trek camps are in short distance.
Food and Accommodation during the Mardi Himal Yoga Trek
We suggest and provide vegetarian meals on the trip. You can choose meals from the Menu but the guide will suggest healthier meals. Green vegetables, Dal Bhat, cheese even you can eat Pizza, spaghetti during the trek.
Accommodation will be in normal tea houses lodges but the neat and clean pillow, bed sheet, warm blankets. Don't expect luxury amenities during the yoga trek to Mardi Himal. We will provide Sleeping bags if needed.
Who can signup the Mardi Himal Yoga Trek?
Anyone can signup the trip if you are interested in practice yoga in the Mountains. Yoga beginners or any age of people can join on this trip. For those who can't go in higher elevation then they can skip the one morning hike up to Mardi View Point. Up to High camp if you are physically fit then simply welcome to the journey.
If you are in a group and the Mardi Himal Yoga trek dates are not flexible contact Rugged Trails Nepal team leader to make your own dates. Also if you want to do normal trekking than visit this link for Mardi Himal Trekking.
One more thing maybe you want to go quite big for Everest Base Camp Yoga Trek " Fixed departure trips, check for dates and price"
Trip Highlights
Incredibly beautiful walk through a serene forest
Breathtaking Himalayan Views of the Annapurna range
Amazing Landscapes, Mountain villages
Unbelievable elevation gain in a short time
Yoga and Meditation practice in nature and mountains
Everlasting memories of walk, yoga, nature and Himalayan views to cherish
Outline Itinerary
Day01

Arrive in Pokhara.

Day02

Pokhara - Kande - Pothana.

Day03

Pothana - Forest Camp - Rest Camp.

Day04

Rest Camp - Low Camp - Badal Danda.

Day05

Badal Danda - High Camp.

Day06

High Camp - Mardi View Point- Mardi Base Camp 4500 M (14,764 ft) - Badal Danda.

Day07

BadalDanda - Sidding - Ghalel.

Day08

Ghalel trek to Milan Chwok - Drive to Pokhara.
Trip Map
Day01

Arrive in Pokhara.

It is the first day of the trip when we all meet in Pokhara. After your arrival in Pokhara, we will transfer you to the trip hotel. There will be a trip briefing and preparation meeting and also will have your questions (if any) answered. You can take some relaxing walk around the Lakeside and the town in Pokhara.