Dhaulagiri Circuit Trekking
---
As we don't know in advance your expectations and the specific standards you're looking for, please don't hesitate to tell us.
Tell us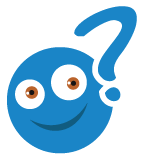 Dhaulagiri Round trekking in the Annapurna Region is one of the most challenging treks in Nepal. Dhaulagiri at 8167m is the sixth-tallest mountain in the world and stands high above the well-trekked Muktinath pilgrim trail up the Kali Gandaki Valley. Dhaulagiri base camp trek offers beautiful Himalayan views of Mount Dhaulagiri 8167m, Mt. Manaslu 8163m, Mt. Annapurna 8091m with over 20 snowy peaks.
Dhaulagiri Circuit trekking includes two passes; the French pass (5360m) and Dhampus pass (5234m) which no tea houses accommodations available, leaving only tent camping through this area. Our 3-week trek begins in the village of Beni, 3-4 hours from Pokhara, and leads us to the villages of Darbang, Muri, Chariban, the Italian Base Camp, Dhaulagiri Base Camp, the French pass, the Dhumpus pass and finally the Marpha assembly of the Annapurna Circuit trekking trail. Trekkers should be in good physical fitness to make this the most enjoyable experience. We recommend this trek for those seeking more of a challenge in more remote and rugged regions of Nepal.
Helpful Links & Tricks For Nepal Travel
Trip Highlights
World's Tallest Mountain Peaks.
World Heritage sites visit.
Rivers, lakes, Glaciers, Landscapes.
People, Remote lifestyle, food, culture.
Outline Itinerary
Day01

Arrive in Kathmandu.

Day02

Kathmandu Heritage Sites Visit.

Day03

Kathmandu Drive to Beni.

Day04

Beni Trek to Babiachor.

Day05

Babiachor Trek to Dharapani.

Day06

Dharapani Trek To Muri.

Day07

Muri Trek to Boghara.

Day08

Boghara Trek to Dobang.

Day09

Dobang Trek to Choriban Khola.

Day10

Choriban Khola Trek to Italian Base Camp.

Day11

Acclimatization and Rest day.

Day12

Itlalian Base Camp Trek to Glacier Camp.

Day13

Glacier Camp Trek to Dhaulagiri Base Camp.

Day14

Acclimatization and rest day.

Day15

Dhaulagiri Base Camp cross the French Pass (5360) Trek to Hidden Valley.

Day16

Hidden Valley Cross Dhampus Pass (5200M) Trek to Yak Kharka.

Day17

Yak Kharka Trek to Jomsom.

Day18

Jomsom Fly to Pokhara.

Day19

Drive Back to Kathmandu.

Day20

Final Departure.
Day01

Arrive in Kathmandu.