Langtang Valley Trekking
Trek Style

Lodge to Lodge Trek

Transportation

Private Vehicle/Tourist Bus

Meals

Breakfast + Lunch + Dinner

Accommodation

Hotel + Teahouses + Lodges
More Facts
Less Facts
---
As we don't know in advance your expectations and the specific standards you're looking for, please don't hesitate to tell us.
Tell us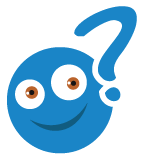 Welcome to the land of Snow Leopard and Red Panda. The Langtang valley trekking is a popular trekking in the Langtang region, north of Kathmandu.It is a fantastic trip that offers spectacular views of the Langtang Himalayan range, flora and fauna of the Langtang National Park along with the rich culture and Tamang ethnic traditions. Mountaineers argue that the Langtang Valley is really worth to see and the views are gigantic. The trekking consists several ascending and descending through the lush forests.
Kyanjin Gompa is the last point of the Langtang valley trekking. The trekking begins from Syabrubesi, which is located in around 7-8 hours drive from Kathmandu. Heading through the Langtang National Park and crossing the various Tamang Villages like Rimche and Lama Hotel, the trek reaches the Langtang Valley. The trek mostly follows the Langtang Khola River. The settlement is similar to the Tibetan terrain and unique lifestyle. The people are innocent and friendly. The cultural hospitality of the local people is wonderful in the trekking to Langtang valley. Then the Langtang Valley route heads towards the Kyanjin Gompa (3870m) via the cheese factory. Langtang valley trek offers breathtaking Himalayan sceneries of Langtang Lirung, Ganesh Himal, Lamjung Himal, Naya-Kang, Lantang-RI, Langshisa, Tserku RI, Langtang Glacier and other views. There are diverse of flora and fauna in this trekking route. Oaks, Pines, rhododendron, and Maples in the flora and wild boar, Red Panda, Ghoral, rhesus monkey, Snow Leopard etc are the wild animals found in this trekking trail.
Passing through the hospitable Tamang Villages, natural hot spring and surprising landscape throughout the Langtang valley trek make the trip exciting. Rugged Trails Nepal welcome you to trek with our experienced mountain leaders and the ideal services. We also operate the Langtang Trek on your Langtang Valley Trekking itineraries.
Trip Highlights
World Heritage sites visit In Kathmandu.
Amazing Langtang Valley and Mountain Peaks.
Tibetan Buddhist's Cultures.
Natural Hot Spring.
Home of Snow Leopard and Rhododendron forest.
Beautiful Landscape.
Outline Itinerary
Day01

Arrive in Kathmandu.

Day02

Sightseeing around Kathmandu.

Day03

Kathmandu Drive to Syabrubesi.

Day04

Syabrubeshi to Lama Hotel.

Day05

Lama Hotel to Langtang valley.

Day06

Langtang valley to Kyanjin Gompa.

Day07

Visit Chorkari ri (5050m) and trek back to Lama Hotel.

Day08

Lama hotel trek to Syabrubeshi.

Day09

Drive back to Kathmandu.

Day10

Final departure.
Day01

Arrive in Kathmandu.

Upon your arrival at the Kathmandu airport, you will be greeted by a representative from Rugged Trails Nepal who will take to your hotel. Welcome drinks upon arrival at the hotel, free time until 6 pm. Evening welcome dinner in a traditional Nepali Restaurant with authentic Nepali cuisine and cultural program.Overnight in Kathmandu Hotel.
If you arrive late night then your dinner will be on next day.