Upper Dolpo Trekking
Trip Grade

Very Strenuous

Transportation

Coaches / Car / Flight

Meals

Breakfast + Lunch + Dinner

Accommodation

Hotel + Teahouses + Lodges
More Facts
Less Facts
---
Tell us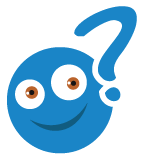 This area is one of the most captivating regions which consist of many huge mountain ranges like Annapurna, Dhaulagiri, and Kanjiroba among many others which are enough to make one enjoy fullest. According to the ancient history, there used to be the small kingdom on the lower Dolpo before. This area is full of mountains and the trekkers can eye feast the view of this scenic region as the mountains give a touch-up effect as in beautiful paintings. The elevation of the trails is from 1650 meters (5,412ft) to 5136 meters (16,846ft) above sea level. As one passes by, the trek is full of wild remoteness, the stunning mountain scenery and the life style of the local people and their innocent and friendly habits which will make you their own.
The beauty of this region is itself the most wonderful faculty to eye feast oneself. As to describe, Peter Matthiessen is a well-known personality who has already measured this trails with his footsteps. The snow leopard and David Snellgrove, a Himalayan Pilgrimage has contributed to the mystique and attraction of Dolpo. This personality has upgraded the value of this region more as this region itself is worthwhile valued. As this area was opened in 1989 for trekking, its pristine beauty, and rugged charm just allure anyone to the depth. The people and their life style and culture are almost untouched and unexplored. The geographical features of Dolpo are something that resembles of the Tibetan Plateau instead of the lush, green, monsoon watered hills, elsewhere in Nepal, at comparative altitudes. With a language that relates Tibetan accent, the people are very pleasant by nature and follow the pre-Buddhist Bon religion. One should come and explore this untouched region to get the experience of nature at its best. Join us for the enchanting journey of Dolpo trekking for once a life time experience.
Outline Itinerary
Day01

Arrival, Check in Hotel. Evening Welcome Dinner. Overnight at Kathmandu Hotel.

Day02

Full Day Kathmandu Sightseeing. Overnight at Kathmandu Hotel.

Day03

Fly from Kathmandu to Nepalgunj.

Day04

Fly from Nepalgunj to Juphal

Day05

Trek from Dunai to Ankhe.

Day06

Trek from Ankhe to Sulighat.

Day07

Trek from Sulighat to Phoksundo Lake.

Day08

Rest Day at Phoksundo Lake.

Day09

Trek from Phoksundo Lake to Phoksundo Khola.

Day10

Trek to Phoksundo Bhanjyang.

Day11

Trek to Shey Gompa via Kang-La pass.

Day12

Rest day at Shey Gompa Explore the Crystal Monastery.

Day13

Trek from Shey Gompa to Namduna Gaun.

Day14

Trek from Namduna to Saldang.

Day15

Trek from Saldang to Yangze Gompa.

Day16

Trek from Yangze to Sibu.

Day17

Trek from Sibu to Jeng-la Phedi.

Day18

Trek Jeng-la to Tokyu Gaon via Jeng la.

Day19

Trek from Tokyu Gaun to Dho Tarap.

Day20

Rest Day at Dho Tarap and Exploration

Day21

Trek from Dho Tarap to Tarap Khola (Kamakharka)

Day22

Trek from Tarap Khola to Khanigaon.

Day23

Trek from Khanigaun to Tarakot.

Day24

Trek from Tarakot to Dunai.

Day25

Trek from Dunai to Jhuphal.

Day26

Fly from Juphal to Nepalgunj, fly back to Kathmandu

Day27

Final Departure.
Day01

Arrival, Check in Hotel. Evening Welcome Dinner. Overnight at Kathmandu Hotel.