Tsum Valley Trekking
Trek Style

Lodge to Lodge Trek

Transportation

Private Vehicle/Tourist Bus

Meals

Breakfast + Lunch + Dinner

Accommodation

Hotel + Teahouses + Lodges
More Facts
Less Facts
Price
USD 1375 (Private / Sharing Transport)
---
Tell us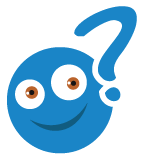 Tsum Valley Trekking is an amazing trek in the unspoiled region of the Tsum valley, near the Manaslu region. The journey takes the trekkers in the rural mystic region of the northwest Nepal. Tsum Valley has diverse features, that comes from the Tibetan word Tsombo. This trekking is highly rewarded with the Tibetan style Buddhists lifestyle, and during the trek, our guests can explore several monasteries, chortens and mani walls. Buddhist devotees like to visit this place because Buddhist saint Milarepa is believed to have meditated in this valley.
The Tsum valley is beautifully surrounded by the Himalayan region. They are the Boudha Himal (6672m), Himalchuli (7893m), ).Ganesh Himal (7422m) and Sringi Himal (71). This hidden valley at the same time is significant for preserving ancient monasteries and virtual Buddhist customs. One of the distinct beliefs of the villagers is that they believe in the existence of Yeti the snowman and some of the old people report that they have seen it. The trek to Tsum valley begins from the Soti Khola and heads along the trail of the Manaslu Circuit Trekking. It crosses many ethnic villages as Jagat, Philip, Mu Gompa, Dumje, Tatopani, and others. There is a natural hot spring in the Tatopani village. It is a wonderful reward in the Tsum Valley trekking trip, which is also a cure for several skin diseases. The trail is rugged and it goes through the lush forests of oak, rhododendron, and pines. This trail was blocked for a long time and opened lately.The well preserved and sacred Tsum Valley is a great destination in Nepal.
Trip Highlights
World Heritage sites visit in Kathmandu.
Ancient traditional Tibetan village and houses.
Ancient Monasteries, Gompa.
Amazing river valley with stone staircases.
Gorge with waterfalls and rainbows.
The Stunning Himalayas, Typical lifestyle, food, and People.
Outline Itinerary
Day01

Arrival in Kathmandu.

Day02

Kathmandu valley sightseeing.

Day03

Kathandu to Aarughat(570 m) trek to Sotikhola.

Day04

Sotikhola Trek to Tatopani.

Day05

Tatopani Trek to Philim.

Day06

Philim Trek to Chumling.

Day07

Chumling Trek to Chokhangparo.

Day08

Chokangparo Trek to Nile.

Day09

Nile Trek to Mu Gompa.

Day10

Exploring around Mu Gompa.

Day11

Mu Gompa Trek to Burgi Village via Milarepa Cave.

Day12

Burgi Village Trek to Chumling.

Day13

Chumling Trek to Philim.

Day14

Philim Trek to Khorlabesi.

Day15

Khorlabesi Trek to Soti Khola.

Day16

Soti Khola Trek to Arughat and Drive back to Kathmandu.

Day17

Final Departure.
Day01

Arrival in Kathmandu.