Ladakh Zanskar trek
---
As we don't know in advance your expectations and the specific standards you're looking for, please don't hesitate to tell us.
Tell us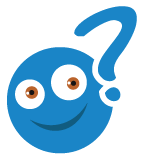 Ladakh is historically and culturally Tibetan, Ladakh being a very delicate and fragile ecologically beauty and unique heritage of India. Here we can see the ancient monasteries and local villages have remained unchanged over the centuries.
The Frozen Ladakh Zanskar trek is one the best trekking in Indian Himalayas; Zanskar has its source near the Pensi-la Mountains and flows south eastwards along the main Zanskar valley. Zanskar trek starts from the lush green valleys of the Himalayas, and leisurely traverse the great Himalayan range of Ladakh. Spring autumn is the best time for trekking in Ladakh Zanskar, rugged trails Nepal and its counterpart will arrange around the year as per travelers choice and holiday schedule. Below itinerary can be customized as per your requirement.
Send Enquiry
---
Volunteer
helping hands for community...
Read More