Buddhist Pilgrimage India Nepal
---
As we don't know in advance your expectations and the specific standards you're looking for, please don't hesitate to tell us.
Tell us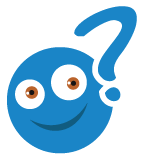 Buddhist pilgrimage India Nepal is a tour planned to let you explore the major Buddhist sites of India and Nepal. This pilgrimage tour starts from magnificent palaces and forts of Jaipur, Taj Mahal - seventh wonder of the world in Agra, intricately carved erotic temples of Khajuraho and the holy ghats of River Ganges in Varanasi. Varanasi is the holiest seven sacred sites in Jainism, Hinduism, and also has the important role in the development of Buddhism.
Another important place is Bodhgaya, in the sixth-century prince Siddhartha Gautama attained supreme enlightenment at this holy place and Siddhartha became the Buddha. Khusinagar is another important place in Buddhism, is the place where Lord Buddha passed away at the Hiranyavati River and was cremated at the Ramabhar Stupa. After exploring India we will visit the birth place of Lord Buddha Lumbini, Lumbini is very important Buddhist pilgrimage at a distance of 122 km from Gorakhpur (India).
Send Enquiry
---
Volunteer
helping hands for community...
Read More