Yaksa Trek Bhutan
---
As we don't know in advance your expectations and the specific standards you're looking for, please don't hesitate to tell us.
Tell us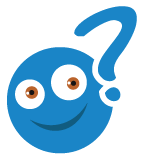 Bhutan Yaksa Trek is a wonderful trek journey which is not too long and beautiful sceneries can be seen during the trekking. This trekking trail has a lot in store as one can come and measure with their footsteps to enliven the experience of the Yaksa Trek. This trek also offers the spectacular scene of Alpine Beauty with views of some famous high peaks.
The trekking starts after arriving in Paro then Hike to Taksang (Tiger Nest). One can have an opportunity for sightseeing the Paro valley by the steep footpath through beautiful pine forest, many of the trees festooned with Spanish moss, and an occasional grove of fluttering prayer flags. Reaching to the Drukgyel Dzong (2,580m) and with a gradual climb, the trail follows the Pachhu (Paro River) passing beautiful meadows, paddy fields, and impressive farm houses. Then, moving ahead one reach to Shana and to Thangthangkha. Further ahead, one comes to Jangothang which has a perfect environment for the acclimatization before one go over the high passes. From here you can see a line of great peaks on the horizon; Chomolhari, Jichu Drake, Tsering Kang and much more. There are herds of blue sheep in the area. Passing through the trials ahead, one comes to Yaksha village; with the entire natures tribes, one gets an opportunity to go throughout the different aspect of the trek.
One should come and rejoice the trekking journey to Yaksa. The pleasant and amazing feeling one got to live on this trial is just out of the world. Come and join us and we will serve you the best holiday as a once a life time memory.
Outline Itinerary
Day01

Arrival to Paro.

Day02

Drukgyel Dzong to Shana Zampa.

Day03

Shana Zam to Thangthangka.

Day04

Thangthangka to Jangothang (Base camp.)

Day05

Jangothang to Yaksa.

Day06

Yaksa to Thombu Shong.

Day07

Thobu Shong to Shana Zampa.

Day08

Shana to Drukgyel Dzong.

Day09

Sight Seeing in Thimphu and after lunch 3hrs drive to Punakha via Dochola Pass at 3150m.

Day10

Morning visit Punakha Dzong the old capital of Bhutan.

Day11

Final Departure.
Day01

Arrival to Paro.

Paro is situated in a beautiful valley and is a fitting introduction to this charming Kingdom. If your arrival is before lunch then have a lunch in paro town and after the lunch visit the National Museum, Paro Dzong and the oldest monastery in the country is called kyechu Lhakhang or Take a hike to Taktshang (Tiger's Nest) the sacred Taktshang Monastery 900m above the valley floor. Guru Rinpoche said to flown to the site ring on a tigress. He subsequently mediated here for three months in 8th century. It is one of the Bhutan's most holy sites and draws pilgrims not only Bhutan but also from neighboring Buddhist countries
Day02
Drukgyel Dzong to Shana Zampa.
Distances: 17km, 5 to 6 hours, 370m ascent and 80m descent. The trek starts from Drukgyel Dzong at 2500m. Today's trail flows the river uphill through a narrow agriculture valleys far as the border of Army base camp and camp at 2800m in Shana Zam.
Day03
Shana Zam to Thangthangka.
Walking distance: 23km, 8 to 9 hours, 770m ascent and 20m descent. This is a long hard day with lots of short ups and downs of 10m to 20m. The trial continues its gradual climb alongside the Paro Chu or Paro river.through conifers and Rhododendrons. At this point the route enters Jigme Dorji Wangchuck National Park. On the way, we can have a fantastic view of Mount Jhomolhari. We will camp in meadow at 3700m in Thangthangka
Day04
Thangthangka to Jangothang (Base camp.)
Distances: 20km, 5 to 6 hour of walk and 480m ascent. This is a not a long day, but there is a significant elevation gain at high altitude, and you will be worn out when you reach to camp. Jhomolhari was probably covered with clouds when you arrived but you will get a view if you get up early in the morning. The camp is beneath a ruined fortress (Jangothangthang Dzong) at the base of Mount Jhomolhari. Camp at elevation 4080m.
Day05
Jangothang to Yaksa.
Distance: 16km, 7-8 hours, 810m ascents and 1090m descent. The trail leads north of the last settlement in the valley and drops to the Paro Chu. Crossed the small wooden bridge and begins the steep climbing side of the Tshophu hill and you will have a spectacular view of mount Jhomolhari, Jechu Darky and Tserim Gang. After that the trail switch back up the side of the hill to a large cirque and the lake of Tshophu (4380m) which is inhabited by a flock of ruddy shelduck. Stay on the eastern side of the lake passing a second lake as the trail climbs across a scree slope to a crest. Descend into a hidden valley and climb steeply to Bhontela pass (4900m). From the pass route descends a scree slop the winds down a ridge with a lot of crisscrossing Yak trails. Finally reach to down stream to Yaksa village and camp at 3800m.
Day06
Yaksa to Thombu Shong.
Distance: 11km, 5-6 hours, 720m ascent and 340 descent. The trail climbs 100m over a ridge the drops to northern stream. Crossing that stream, the trail heads up hillside, dropping into a small side valley before emerging onto a ridge and ascending past a few huts to Takhung la pass (4520m). From the pass ½ hours trek down to the camp side at 4180m.
Day07
Thobu Shong to Shana Zampa.
Distance: 13km, 4-5 hours, 200m ascent and 1650 descent. The trail climbs out of the valley to Thombula at 4390m then drop gradually to about 4000m. Then the trail makes a steep descent, switch backing down the reach finally reaching the helipad at Gunitsawa (2730m). Camp here or across river and go up stream to camp at Shana Zampa.
Day08
Shana to Drukgyel Dzong.
Distance: 17km, 4-6 hours, 80m ascent and 360m descent. Follow day one of the Jhomolhari trek in the reverse to Drukgyel Dzong and 2hrs drive to Thimphu (Capital City). Over night in Thimphu.
Day09
Sight Seeing in Thimphu and after lunch 3hrs drive to Punakha via Dochola Pass at 3150m.
From here on a clear day the pass offers a panoramic view of the Bhutan Himalayas. Over night in Punakha elevation of 1500m.
Day10
Morning visit Punakha Dzong the old capital of Bhutan.
Punakha is the seat of government. It was built in 1637 by famous lama Zhabdrung Rinpoche. It will be interesting for you to see the Punakha valley. And lunch in Punakha, after lunch 5 hours drive back to Paro.
Day11
Final Departure.
Cost Includes:
Bhutan Government Tourist Tariff Royalty
Visa fees
Arrival & departure airfares to Bhutan including taxes
Accommodation in superior standard hotels
All meals in Bhutan
Services of a professional, experienced and English speaking trekking guide/tour leader
Cook and camp hand who will take care of camp chores and provide wholesome meals.
Services of horsemen who will look after the yaks & ponies that transport luggage and camp gear.
Experienced driver
All private excursions and transfers in superior air-conditioned vehicle.
All excursions, transfers, route permits and monument fees
Cost Excludes:
Expenses such as bar and laundry, cigarettes and other tobacco items,
Sleeping bags whilst on treks and other personal expenses.
All add-on activities such as wellbeing and spa programs at premium hotels and resorts
Telephone calls
Items of a personal nature expenses such as alcoholic drinks, cold drinks,
Tips for tour guide and assistance
Flight airfare to bhutan, cost (minimum 380 USD per person) from Kathmandu – Paro – Kathmandu (both way)
Valid Travel Insurance with Medical evacuation in case of emergency.
Expenses incurred due to accidents, landslide, strikes, political unrest, etc
Trip Note
Valid passport (valid for six months from the date of your trip)
One other picture ID, such as drivers license (in case of emergency and for use as a substitute of passport or incase of loss of your passport) Photocopy of passport page to carry in wallet
Air tickets (Make a copy of flight tickets which may be helpful, in case of loss)
Visa Clearance (Make a copy of visa clearance which may be helpful, in case of emergencies)
MasterCard, Visa Credit and Debit Cards are accepted in Bhutan. However some cash are highly recommended.
Bhutan air tickets are arranged upon request
Send Enquiry
---
Volunteer
helping hands for community...
Read More