Road to Upper Mustang
Transportation

Private Vehicle / 4WD

Meals

Breakfast + Lunch + Dinner

Accommodation

Hotel + Teahouses + Lodges
More Facts
Less Facts
Price
USD 4500 (Motor Bike) | USD 6500 (Jeep Drive)
---
Tell us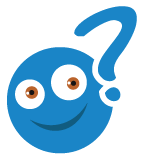 Why trek when you can ride? We are offering an exhilarating experience to travel to the Grand Upper Mustang region of Nepal by motorbike, mountain bike, or jeep ride. Our guides have found roads and bike trails with incredible views for you to explore one of the most remote areas in the world. Some years before the only way into Upper Mustang was by only foot or horses but now upper mustang is connected with roads up to China-Tibet border. Upper Mustang, The former Kingdom of Lo is the hidden remote corners hemmed in by the world's highest mountain range to the south. Upper Mustang is the best-preserved example of traditional Tibetan life left in the world.
The road to Upper Mustang trip starts from the Historical Kathmandu valley. After 2 nights spending in Kathmandu, we will ride toward to another most beautiful city Pokhara. You will enjoy with the scenic snaky roads from Kathmandu to Pokhara, Pokhara is surrounded by Annapurna, Fishtail, and mountains with the beautiful Lakes. Roads are well paved up to Beni Bazar about 2 hrs drive further from Pokhara but after that, it's totally off roads. The drive from Pokhara to Jomsom will be quite tough because riding over hilly mountains and rocky roads but you will forget all the pain by the beautiful scenery. The Desert Mountain Valley starts after Jomsom and the road is mostly flat but obviously up and down and in Upper Mustang roads are quite tricky. The local jeeps, tractors, and truck had made their own way to make the route faster so it makes you confusing but our Leader will lead the roads.
Mostly we will drive through the Upper Mustang Trekking Trail and will stop to visit Monasteries and villages on the way. During the heavy snow fall in winter Rugged Trails will not organize Upper Mustang Mountain Biking Tour. There was a time when we had to carry all food, camping gears, Sherpas and crew to organize this trek but now it's easy for all kind of people who want to see the Little Tibet and the Landscapes of Upper Mustang.
If you want to do Jeep Drive Tour to Upper Mustang Itinerary will be different and probably the best place in Nepal for Jeep Drive tour in Mountain. Upper Mustang Permit fee is high so the trip seems quite expensive we bet you will not see this kind of place anywhere in the world. Contact Rugged Trails Nepal Team leader for the Upper Mustang Jeep Drive Tour and also for the Customized Itinerary if you have limited time.
Helpful Links of Upper Mustang:
Trip Highlights
Amazing Landscapes.
Water falls, Kaligandaki River Valley.
Tibetan Cultures, Monasteries, Food, Lifestyle.
Mountains, scenic ride to Upper Mustang.
Outline Itinerary
Day01

Arrive in Kathmandu.

Day02

Kathmandu City Tour.

Day03

Kathmandu Ride To Pokhara.

Day04

Pokhara Ride to Tatopani (Hot Spring).

Day05

Tatopani Ride to Jomsom.

Day06

Jomsom-Visit Muktinath holy place, return to Kagbeni.

Day07

Kagbeni Ride to Ghami.

Day08

Ghami Ride to Lomanthang via Tsarang.

Day09

Drive to China border. Return to Lomanthang afternoon explore around Lomanthang.

Day10

Lomanthang Drive to Kagbeni.

Day11

Kagbeni ride to Tatopani (Hot Spring).

Day12

Tatopani Ride to Pokhara.

Day13

Pokhara drive back to Kathmandu

Day14

Final Departure.
Day01

Arrive in Kathmandu.