Pokhara City Tour
---
Tell us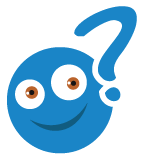 The Pokhara Day Tour takes you to the major highlights of Pokhara all in one day, showing you all the beauty this city offer. Pokhara is known near and far as one of the most beautiful and peaceful cities in Nepal; nestled alongside Phewa Lake with epic views of the Annapurna Mountain ranges.
Our tour begins at sunrise at Sarankot to view the high Himalayan range and the stunning view of Annapurna Range, Dhaulagiri Range, Machhapuchhre. This is truly a photographers dream when the skies are clear. We then return back to your hotel to enjoy breakfast before we head to The World Peace Pagoda for another opportunity to view the incredible snow capped Himalayas.
This massive Buddhist stupa is situated on top of a hill overlooking Phewa Lake and the city of Pokhara. We then head to the famous Davids Falls and the Gupteshwor Cave, located about 2km southwest of the Pokhara Airport. Guptweswar Cave is a sacred cave of Hindus to the worship of Lord Shiva. After this final photo opportunity, we return to Pokhara where we end our day tour and you are free to enjoy the town.

Places Covers in One Day.
Sarangkot (Sunrise and Mountain View)
Peace Stupa ( Mountains, lakes, Pokhara valley, Stupa)
Davis Fall (Water fall).
Gupteshwor Cave.
Begnas Lake (Beautiful lake in Pokhara)
Trip Highlights
Best sunrise view from Pokhara.
Annapurna, Mt. Fishtail Mountain ranges.
Landscapes, Lakes, Stupa, Monastery
Outline Itinerary
Day01

One Day Pokhara City Tour
Day01

One Day Pokhara City Tour
Cost Includes:
Private Transportation.
Guided Tour.
Cost Excludes:
Tips for Guide
Entrance fees.
Trip Note
Pokhara Day Tour can be organized all around the year.
If you are in a Group then get the best offer from Rugged Trails.
This tour is different than other because we added Begnas Lake which is one of the beautiful lake nearby Pokhara.
---
Volunteer
helping hands for community...
Read More