Nagarkot Bhaktapur Day Hike
---
As we don't know in advance your expectations and the specific standards you're looking for, please don't hesitate to tell us.
Tell us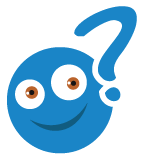 Within the Kathmandu Valley, there is one way to see Mount Everest (8848 meters), the highest peak in the world. Hike with us to Nagarkot, a scenic hilltop villages that lies at 2195 meters / 7201 feet. Just a short 32 kilometer winding drive from Kathmandu leads us to a peaceful place to see not only Everest but the Annapurna and Ganesh Himal mountain ranges as well.

Leave from Kathmandu and head towards Changu Narayan in Bhaktapur, a UNESCO World Heritage site that is said to be the oldest active Hindu temple in the valley. Not only that, but it was built in 323 AD by King Hari Datta Varma, making it one of the oldest (if not the oldest) temple in the valley. We take some time to explore the detailed wood and stone-carved medieval buildings and shrines – true works of art.
Explore Bhaktapur Durbar Square, another UNESCO World Heritage site. Admire the Newari architecture, art, and heritage while wandering in and around the ancient palace. Fuel up on some traditional Newari cuisine so you have the energy for the hike. You could spend weeks in Bhaktapur and still not see all that the city offers.

Time to begin the hike! Enjoy passing through village after village, nestled in the lush jungle-covered hills. Villagers carry out traditional practices and live much simpler lives than those who live in Kathmandu. Time seems to move a bit slower here. Surround yourself with natural and cultural beauty from the moment the hike begins until the moment you are back in Kathmandu.

Escape the dust and noise of the capital city and immerse yourself in the natural and cultural wonder of Nepal's middle hills. Let your mind relax as you listen to the birds chirping and the sound of the wind in the trees. You will feel at peace as you watch the sunset next to the most majestic peaks in the world.
Arrive to Nagarkot by sunset to see the glorious mountains take on a red-orange glow. Watch as the last sunrays of the day strike Everest and its neighboring peaks. This just might be the most memorable sunset for you. Afterwards, we take a peaceful drive back to Kathmandu and drop you at your hotel.
If you are limited with your time in Nepal but do not want to leave without seeing the mountains, the Nagarkot Bhaktapur Day Hike is the way to go! The hike is perfect for people of all ages and abilities and can be taken all year around.
If you want to extend your trip for a night to see the sunrise in Nagarkot, we can arrange that. Or, if you would like to start at Nagarkot and end at Changu Narayan, we can arrange for that. The hike itself takes approximately 3.5 hours, and we return by private vehicle to Kathmandu. Feel free to reach out to us if you have any questions.
Trip Highlights
The Best view point Nagarkot.
One of the best day hike place around Kathmandu.
World Heritage sites visit, Changunarayan & Bhaktapur.
Mountain People, Amazing Landscapes.
Panoramic Himalayan view from Nagarkot including Mt. Everest on a clear day.
Outline Itinerary
Day01

Kathmandu - Nagarkot- Kathmandu
Trip Map
Day01

Kathmandu - Nagarkot- Kathmandu

Nagarkot day hike starts at 8;00am in the morning. Our guide will come to pikcup at your with vehicle and drive up to Changunarayan. A short scenic drive up to Changunarayan temple and start hiking towards to Nagarkot. After hike and short Bhaktapur tour drop to your hotel.
Cost Includes:
English speaking trekking guide
Lunch
Transportation from the beginning to end
Kathmandu valley map.
Medical kit
Cost Excludes:
Snacks, water
Tips for Guide.
Personal expenses
Departure Note
Nagarkot Changunarayan or Changunarayan Bhaktapur Nagarkot Day hiking Trip can be organized all around the year and we accept instant Booking too.
Nagarkot - Changunarayan Bhaktapur Day Hike Trip departs every day from Thamel, Need pickup? Tell us your address.
If you are in a Group and want to do Nagarkot Changunarayan hike in a good deal, contact Rugged Trails Nepal.
Christopher

Canada

Published: Monday, September 3, 2018

Nagarkot is a nice place to get the fresh air. Weather wasn't good but the guide made a day with his funny jokes. Price was expensive but worthy. His English was fluent and very knowledgeable about cultures. Before doing Nagarkot i had booked dhampus hike with another company and price…

Mandy

Austria

Published: Thursday, March 15, 2018

I booked sunrise and hike down trip with rugged trails nepal.I love the concept of sunrise and a hike down to changunarayan. There was nothing mentioned about the sunrise but Nirajan suggest me and it was my best morning. Bhim is a great guide so helpful. I will come back…
Trip Note
Nagarkot Bhaktapur Day Hike can be organized all around the year.
We can switch the hike routes either Changunarayan - Nagarkot or Nagarkot Changunarayan.
For group rates contact Rugged Trails Nepal.
If you want to stay overnight in Nagarkot then let us know.
Love to see the sunrise from Nagarkot? then could be a sunrise Hike but you have to wake up early.
Send Enquiry
---
Volunteer
helping hands for community...
Read More