Yoga and Meditation Tour
Trek Style

Trekking and Tour

Transportation

Private Vehicle/Tourist Bus

Meals

Breakfast + Lunch + Dinner

Accommodation

Hotel + Teahouses + Lodges
More Facts
Less Facts
---
As we don't know in advance your expectations and the specific standards you're looking for, please don't hesitate to tell us.
Tell us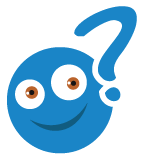 The ancient practice of Yoga, a Hindu spiritual and ascetic discipline, includes breath control, meditation, and adapting specific body postures, is presently practiced for health and relaxation throughout the world. Yoga comes from Sanskrit Yog to yoke, spirit and physical body together, bringing together individual awareness or soul with the universal consciousness or spirit.

When you arrive in Nepal, it just seems that there is a distinct air of spirituality that abounds within the air. It is, after all, the land of god and goddesses. Travelers describe Kathmandu, Bhaktapur, and Patan as the towns of temples and goddesses. There seem to be more gods than humans here, Despite modernization creeping into these places and concrete jungles sprouting up in sprawly patches all over these cities, they are still dominated by ancient the temple structures that inspire faith in anyone lucky enough to walk its premises.

Rugged Trails Nepal Yoga and Meditation Tour In Nepal starts from Kathmandu with the spiritual places. In yogic culture, Shiva is revered as the first guru or the Adi Guru. He is also known as the Adi Yogi or the first Yogi. He was said to, become ecstatic, dancing all over the mountains or he would sit absolutely still during a state of enlightenment. Without knowing Lord Shiva and visiting the Pashupatinath temple in Kathmandu yoga and Meditation tour will not be complete. At the river bank in Pashupatinath, we will practice yoga and meditation with the Yogi. You will feel the vibrant energy of this place, in the evening we will attend Aarti Pooja at Pashupatinath Temple. Sadly foreigners are not allowed to go inside the Main Temple but you can feel the spiritual vibration around the Land.

During Lord Shiva mad bouts of dancing, all the other gods were envious because he was having such an amazing time on the earthly plane. Suddenly, the Gods realized, Heaven wasn't such a cool place after all and that they were missing out, so they decided to get Shiva to let them in on his secret. When they finally got him to teach them his methods, Shiva expounded various types of yogas movements depending upon the level of preparedness of the person who was sitting in front of him.

On this Yoga and Meditation Tour, we will take you to the Mountains and as much as possible you will be staying in Monastery to practice Meditation with Monks. While trekking in Mountain we will be practicing yoga in the Morning and Evening but hotels will be normal. Make sure Nepal Yoga and Meditation itinerary is based on Spiritual places and not just visiting places like other normal tour packages.

Every Year we organize Everest Base Camp Yoga Trek if you love to do yoga on top of the world join us.
Helpful Links and Tips For Nepal Travel.
Trip Highlights
Spiritual sites visit in Nepal.
Yoga, Meditation In Temples, Monasteries.
Buddhism, Hinduism Practice.
Amazing Mountains, Landscapes, Lakes, Rivers.
Vegetarian Food, Homestay.
Meditation and Yoga Practice with Yogi and Monks.
Outline Itinerary
Day01

Arrive in Kathmandu.

Day02

Cultural Yoga and Meditation In Kathmandu.

Day03

Kathmandu - Pokhara- Pema Ts'al Sakya Monastery.

Day04

Pema Ts'sal Monastery.

Day05

Pema Ts'sal Monastery drive to Phedi - Trek to Pothana Village.

Day06

Pothana Village Trek to Australian Camp.

Day07

Australian Camp Trek to Pokhara.

Day08

Pokhara - Drive back to Kathmandu.

Day09

Kathmandu - Bhaktapur - Keshab Home.

Day10

Keshab Home Trek to Panauti and Drive to Namobuddha.

Day11

Meditation inside Monastery and Short walk.

Day12

Drive back to Kathmandu.

Day13

Final Departure.
Day01

Arrive in Kathmandu.