Upper Mustang Trekking
Trek Style

Lodge to Lodge Trek

Transportation

Coaches / Car / Flight

Meals

Breakfast + Lunch + Dinner

Accommodation

Hotel + Teahouses + Lodges
More Facts
Less Facts
Price
USD 1600 (without Flight) | USD 1985 (With Flight)
---
Tell us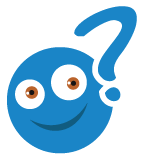 One of the fascinating trails among the top 10 best treks in Nepal, UpperMustang Trekking is the best trek for landscape, mountains, peoples and Tibetan Buddhism. To get an experience on the Mustang Trailis itself wonderful, the history and the culture of this area whereas enriched with the capabilities of attracting every visitors. At around 1830, this region was a part of Tibetan kingdom of Gungthang; the fabled medieval wall city of Lo Manthang. This area has an ancient history which actually is more myth than the fact based. Nevertheless what the actual history is, one can come and explore the beauty at its best in once in a lifetime.
Upper Mustang Tiji Festival Dates for 2018, May 12, 13, and 14.
We will pass through the treeless barren landscapes in this area.Upper Mustang has all the beautiful sceneries and the amazing landscape which is a fascinating part of this area. According to the geographical location, the landscape of Mustang is a barren moonscape of eroded sandstone pillars and discontinuous moraine terraces. As the Mustang is divided into the Upper Mustang and lower Mustang region, Upper Mustang Trekking is one of the exciting and mystery full, least known kingdoms. One should not miss an opportunity to explore this area. Upper Mustang trekking route is easy, at the Lo Manthang is the final destinations of our trekking. On the Land of LO, we will observe the Tibetan culture, landscape, thousand years old caves, monastery, masterpiece painting, and arts which always visitors are excited to trek for.
Published on Daily Mail about Upper Mustang Nepal
Mystery of the ancient kingdom discovered in Nepal where thousands of caves are carved 155ft off the ground

An estimated 10,000 of the caves have been found in the former Kingdom of Mustang in North, Central Nepal

They have either been dug into the cliffside or tunneled from above

In this dusty, wind-savaged place, hidden within the Himalayas and cleaved by the Kali Gandaki River, are approximately 10,000 human-built caves.

Caves are thousands of years old but who built them and why remains a mystery
The weather and climatic conditions of Mustang are little predictable. This region has very less rainfall and the wind blows during the afternoon than at other time of the day. Come and join us as we will enliven your interest. Rugged Trails Nepal will assist you to this place, where the friendly welcoming people of this area will only make this experience to this region one that will make your return back with their unique sense of tradition and culture.
Trip Highlights
Upper Mustang, The Place which houses are with the traces.
Tibetan Buddhist Cultures, Oldest Monasteries, Arts, Jampas.
Amazing Landscapes and the Himalayas.
Ancient Tibetan Buddhism, Chortens.
World Heritage site visit in Kathmandu.
Beautiful Pokhara valley with the Mountains and Lakes.
Outline Itinerary
Day01

Arrival in Kathmandu.

Day02

Full Day Kathmandu Sightseeing.

Day03

Kathmandu to Pokhara.

Day04

Pokhara fly to Jomsom & Trek to Kagbeni.

Day05

Kagbeni Trek to Chele.

Day06

Chele Trek to Syanbochen.

Day07

Syanbochen Trek to Ghami.

Day08

Ghami Trek To Charang.

Day09

Charang Trek to Lo-Manthang.

Day10

Explore Lo-ManThang Valley.

Day11

Lo-Manthang Trek to Drakmar.

Day12

Dhakmar Trek to Ghiling. 3806m

Day13

Ghiling Trek to Chhuksang.

Day14

Chhuksang Trek to Jomsom .

Day15

Fly or Drive back to Pokhara.

Day16

Drive or Fly to Kathmandu.

Day17

Final Departure.
Day01

Arrival in Kathmandu.

Upon your arrival at the Kathmandu airport, you will be greeted by a representative from Rugged Trails Nepal who will take to your hotel. Welcome drinks upon arrival at the hotel, free time until 6 pm. Evening welcome dinner in a traditional Nepali Restaurant with authentic Nepali cuisine and cultural program.Overnight in Kathmandu Hotel.
If you arrive late night then your dinner will be on next day.