Upper Mustang Trekking
Trek Style

Lodge to Lodge Trek

Transportation

Coaches / Car / Flight

Meals

Breakfast + Lunch + Dinner

Accommodation

Hotel + Teahouses + Lodges
More Facts
Less Facts
---
Nothing will work unless if you don't tell us, we don't know your expectation and the standard of service you looking for?
Tell us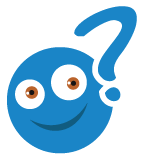 Without a doubt, the Upper Mustang Trek is among the top trails in Nepal. Our country is widely known for the high alpine trekking, which is why the Upper Mustang trail is so notable. Yes, you still get the views of towering peaks and rugged ridges, but this path gives you much more than that. The ethnic groups and landscape of the Upper Mustang region cannot be found anywhere else. To this day, many locals carry out a traditional way of life, including the way in which they practice Tibetan Buddhism.
On a map, the trail lies just meters below the border with Tibet. Hence, the area is heavily influenced by Tibetan Buddhist and those who inhabit the area are ethnically Tibetan. The area is technically a 'restricted area,' meaning that the permit to enter is costlier and the number of visitors is limited. You will realize when you arrive, though, that this designation is justified. The atmosphere of the region is as if it is frozen in time. You will be awe-struck by the reddish cliffs and barren landscape immediately surrounded you, with the colossal Himalayas in the distance.
The trail begins with a gorgeous flight from Pokhara to Jomsom, along with the banks of the Kali Gandaki River Valley. This valley lies between Annapurna and Dhaulagiri, making it the world's deepest. On the way to Kagbeni, we pass lush agricultural fields and desolate hills. The scenery is wide-ranging. In the springtime, bright rhododendron forests stick out amongst the rocky cliffs and desert-like trail.
Soon, we reach the ancient kingdom of Lo-Manthang, the capital city of the former kingdom of Lo, as well as a major highlight of the trek. Surrounded by a long brick wall, the seemingly middle-of-nowhere city houses about 6,000 Lo's (natives of the area), along with several monasteries and medieval palaces. Become fascinated by the stupas, mani walls, chhortens, and the pure devotion of the villagers to Buddhism. After exploring the city, we trek back down to Jomsom and fly to Pokhara.
Fill your spirit with the natural energy of the Upper Mustang region. You will truly feel as if you are in a faraway land. Come check out this exclusive trekking area and you will not be disappointed!
About Mustang Tiji Festival
If you can make the trip during the Tiji Festival, you absolutely should! It is a three-day long festival celebrated in Lo-Manthang to pray for peace to conquer evil. During this time, Buddhist monks make music and perform entertaining dances. It is celebrated in commemoration of Buddha's incarnation's victory over the demon that caused troubles in the region during ancient times. Come check it out if you can! The dates for 2019 fall in mid-May. Tiji Festival 2019 Trek Itinerary and Price
Best Time to Travel Upper Mustang
Fortunately, Upper Mustang lies in the rain shadow. Because of this, even the monsoon season (June-August) allows for great trekking. All year around, trekkers can enjoy the pristine landscape of the Upper Mustang region. Still, the spring and fall are the best seasons simply because the skies are generally clearer then.
Published on Daily Mail about Upper Mustang Nepal
A mystery of the ancient kingdom discovered in Nepal where thousands of caves are carved 155ft off the ground
An estimated 10,000 of the caves have been found in the former Kingdom of Mustang in North, Central Nepal
They have either been dug into the cliffside or tunneled from above
In this dusty, wind-savaged place, hidden within the Himalayas and cleaved by the Kali Gandaki River, are approximately 10,000 human-built caves.
Caves are thousands of years old but who built them and why remains a mystery
The weather and climatic conditions of Mustang are little predictable. This region has very less rainfall and the wind blows during the afternoon than at other time of the day. Come and join us as we will enliven your interest. Rugged Trails Nepal will assist you to this place, where the friendly welcoming people of this area will only make this experience to this region one that will make your return back with their unique sense of tradition and culture.
Trip Highlights
Upper Mustang, The Place which houses are with the traces.
Tibetan Buddhist Cultures, Oldest Monasteries, Arts, Jampas.
Amazing Landscapes and the Himalayas.
Ancient Tibetan Buddhism, Chortens.
World Heritage site visit in Kathmandu.
Beautiful Pokhara valley with the Mountains and Lakes.
Outline Itinerary
Day01

Arrival in Kathmandu.

Day02

Kathmandu Sightseeing and Trek preparation.

Day03

Kathmandu drive to Pokhara.

Day04

Pokhara fly to Jomsom 27,43 M (8,999 ft) and Trek to Kagbeni. Distance; 10.7 Km (6.6 miles)

Day05

Kagbeni Trek to Chele. Distance; 15.3 Km (9.5 mile)

Day06

Chele Trek to Syanbochen. Distance; 11.5 km ( 7.1 miles)

Day07

Syanbochen Trek to Ghami. Distance; 9.3 Km (5.7 miles)

Day08

Ghami Trek To Charang. Distance; 10.7 Km (6.6 miles)

Day09

Charang Trek to Lo-Manthang. Distance; 11 km ( 6.8 miles)

Day10

Explore Lo-ManThang Valley.

Day11

Lo-Manthang Trek to Drakmar via Samduling, Marang la 4230 M (13,878 ft) Distance: 17.2 Km (10.6 miles)

Day12

Dhakmar Trek to Ghiling. Distance; 14.3 Km ( 8.8 miles)

Day13

Ghiling Trek to Chhuksang. Distance; 17.2 Km (10.6 miles)

Day14

Chhuksang Trek to Jomsom .

Day15

Fly or Drive back to Pokhara.

Day16

Drive From Pokhara to Kathmandu.

Day17

Final Departure.
Trip Map
Day01

Arrival in Kathmandu.

Upon your arrival at the Kathmandu airport, you will be greeted by a representative from Rugged Trails Nepal who will take to your hotel. Welcome drinks upon arrival at the hotel, free time until 6 pm. Evening welcome dinner in a traditional Nepali Restaurant with authentic Nepali cuisine and cultural program.Overnight in Kathmandu Hotel.