Champadevi Hill Hiking
---
As we don't know in advance your expectations and the specific standards you're looking for, please don't hesitate to tell us.
Tell us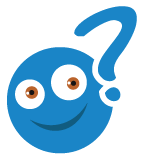 Looking for day hiking trips inside Kathmandu valley? well, Champadevi hill hiking could be the best choice for you. Champadevi (Devi is goddess Kali) is a pilgrimage site of Hindu and Buddhist people and especially there will be the festival on the full moon day during Baishakh (lunar calendar) May.
Champadevi temple is situated at an altitude of 2285 m above the Dakshinkali Temple and Pharping village. Dakshinkali is one the biggest holy place for Hindu and Buddhist practitioner and thousands of devotees visit this temple every day. At Dakshinkali Temple every Tuesday and Saturday there will be a special worshiping and dozens and hundreds of animals sacrificed. Dakshinkali means the Goddess who lives in the southern part, there are many Kali (goddess) temples around Kathmandu valley. There will be a special ceremony during the Dashain Festival.
We will be hiking around the spiritual places along the way we can see Pharping Monastery and many other monasteries. Specially Pharping cave is one of the biggest and sacred pilgrimages for Buddhist people where Padmasambhava had meditated. We will be walking gentle uphill from Taudaha before the Dakshinkali temple. We will be walking through the pine forest on a well-developed hiking trail. Our hike will be about 2 hours to get on top of the ride. While walking on Champadevi hiking trails we will see Langtang range, Mt. Gauri Shanker, Jugal, and Dorge Lakpa mountain ranges. Along the way, we will see dusty and foggy Kathmandu, Patan, and Bungamati Khokana village.
In the meantime let us share you, the Champa Devi Temple is not big and it is surrounded by trees. Champadevi hiking can be done all around the year except monsoon (June to the end of August). If you don't care monsoon then it's the perfect time to take some greenery surrounding hills but expects some leeches during this time. Spring season is pretty much beautiful with flowers blooming including rhododendrons.
Trip Highlights
Beautiful Kathmandu valley.
A Sacred place for Buddhist and Hindu people.
Monastery, Monks, Temples.
Cultures, Rivers, Forest.
Langtang, Mt. Ganesh and beautiful landscapes view.
Outline Itinerary
Day01

Kathmandu - Champadevi Hill - Kathmandu
Trip Map
Day01

Kathmandu - Champadevi Hill - Kathmandu

Champadevi hill hiking trip will start after your breakfast, our guide will come to receive you at your hotel. Be ready by 7;30 to 8;00 am in the morning. There are no hotels and tea shops while walking so we will carry small pack lunch with us. Pack your small day pack bag with camera and some small bills if you want to purchase something at Dakshinkali Temple.
Cost Includes:
English speaking trekking guide
Pack lunch (can be MoMo or some local dishes)
Private transportation from the beginning to end
Short sightseeing around Dakshinkali Temple.
Kathmandu valley map.
Medical kit
Cost Excludes:
Snacks, water
Tips for Guide.
Personal expenses
Departure Note
Champadevi Day Hike trip departs every day from Kathmandu.
We take instant booking for this day hikes.
For group get the best price.
Trip Note
Champa Devi Hill Hiking can be organized all around the year.
There are no Hotels, Teahouses, shops while walking so please carry water with you.
We will provide packed Lunch.
If you want to walk quite further up to Chandragiri hill then it's possible but Cable car tickets price will be extra.
Send Enquiry
---
Volunteer
helping hands for community...
Read More