Muktinath Darsan Tour
---
As we don't know in advance your expectations and the specific standards you're looking for, please don't hesitate to tell us.
Tell us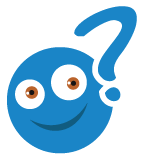 Visiting the Lower Mustang area in the Himalayan Kingdom of Nepal, Jomsom, and Kagbeni all of which are at lower elevations, the town of Muktinath lies nearly 12,500 feet high. At Muktinath temple, the water is captured and diverted into 108 fountains in the shape of bulls heads, where it rungs everlastingly into a three-sided enclosure that surrounds Muktinath temple. Muktinath is one of the biggest and sacred holy places for Hindu people.
Muktinath Darshan is a popular tour package for Hindu people who come in Nepal to visit Pashupatinath Temple, Dakshinkali Temple as well as the biggest holy place Kailash. It's believed that after visiting Mt. Kailash and many other sacred places devotes must visit Muktinath at the end.
The Hindus call it Muktichhetra (Place of salvation) is one of the four religious sites. Many Shaligrams (Ammonite) found here are considered by Hindu as the incarnation of Lord Vishnu and worship them. According to Hindu Myth, Lord Vishnu turned into Shaligram because of Brindas Curse. The Jwala Mai temple has a spring and there are three eternal flames Holy flame from the soil, the Holy flame from rock and Holy flame from water fed by natural gas. Apparently, two flames are continuously burning. The Hindus believe that this fire was lit as an offering made by Brahma himself, (the creator) as he set water on fire.
Muktinath is also an important site for Tibetan Buddhists, who call it Chumig Gyatsa, which means Hundred Waters in Tibetan. Muktinath is one of the 24 Tantric places in the world and home to the Dakinis, goddesses known as Sky Dancer. Narshingh Gompa, a smaller temple within the larger Muktinath site, holds a golden icon said to be a manifestation of Avalokitesvara, a bodhisattva who embodies the compassion of all Buddhas and of whom the current Dalai Lama is said to be an emanation.
Is Muktinath Darshan Tour Package only for Pilgrimage?
The 5 Nights 6 Days Muktinath Tour package is not just for the devotees but the amazing landscapes of lower Mustang are mesmerizing. A scenic flight to Jomsom from Pokhara and we will take a Jeep drive to Muktinath. Along the way, we can see the beautiful snowy Mountains including Nilgiri and others. For the Landscapes Photographer Lower Mustang, Muktinath is a perfect place with beautiful Lakes, Kali Gandaki Rivers. For those who want to find the fossils in the Kaligandaki river then we will stop at Kagbeni.
Muktinath is also the meeting point of the world's longest pass Trek, Annapurna Circuit and the gateway of Upper Mustang Trek. Depends on your length of holidays Rugged Trails Nepal will arrange a customized trip plan. We organize Drive tour to Muktinath and also Photography Tour to Lower Mustang.
Trip Highlights
The biggest pilgrimage for Hindu and Buddhist.
Monasteries, Temples, Lakes.
Heritage sites in Kathmandu.
Beautiful Pokhara valley with lakes, Mountains.
Exploring in the lower part of Mustang.
Amazing Landscapes, Nilgiri Mountains.
Scenic flight over Mountains.
Outline Itinerary
Day01

Arrive in Kathmandu.

Day02

Kathmandu drive to Pokhara 210 Km

Day03

Pokhara Fly to Jomsom Drive to Muktinath 3750 M - Jomsom.

Day04

Jomsom Fly to Pokhara.

Day05

Fly back to Kathmandu.

Day06

Final Departure
Trip Map
Day01

Arrive in Kathmandu.

Airport pick up will be included on the Muktinath Darshan trip price. Rugged Trails Nepal airport representative will receive you at the airport and transfer to the hotel. Evening trip briefing and introduction.