Upper Mustang Mountain Biking
Trek Style

Hotels / Lodge / Tea Houses

Transportation

Private Vehicle

Meals

Breakfast + Lunch + Dinner

Accommodation

Hotel + Teahouses + Lodges
More Facts
Less Facts
---
As we don't know in advance your expectations and the specific standards you're looking for, please don't hesitate to tell us.
Tell us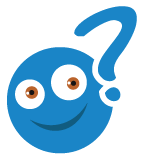 Mountain Bike tours to Nepal are specially designed to take you deep into the culture and lifestyle of the local people and show you the best trails in the Himalayas, where most mountain bikers rarely get a chance to ride. Mountain biking in Nepal has been gaining much popularity among the adventure enthusiasts from around the world over the past few years.
Nepal has been recognized as one of the best mountain biking destinations in the worldwide. The reason being that it is a mountainous country with diverse landscapes and breathtaking natural beauty. Our highest priorities in all our Nepal biking trips are safety, quality, and enjoyment. You will ride on these wild and challenging trails through some of the most stunning scenic and cultural landscapes in the world. With the stunning backdrop of the Himalayan ranges, the extreme valleys and old forests of the rugged middle hills, the charming terraced fields and bright smiles in the timeless villages, you will remember this journey for its unique beauty as well as its challenging mountain biking terrain.
Rugged Trails Nepal one of the best-suggested Mountain biking tours in Upper Mustang. Upper Mustang is one of the best dessert Himalayan / mountains landscape valleys in the world. Rugged Trails Nepal mountains guides are well trained for high mountain biking and they will ensure your safety and satisfaction. Follow @ruggedtrailsnepal on our Instagram and Facebook page for upper Mustang videos and amazing pictures.
If you want to make more thrilling and adventurous then we suggest you add Annapurna circuit mountain biking trek. Feel free to email us for further information and cost details. If you are in a group we will give you a special group trip cost.
Rugged Trails Nepal another exciting adventure is Road To Upper Mustang on Royal Enfield or by Jeep Drive. Below suggested Upper Mustang Biking trip itinerary can be customized
Helpful Links and Tricks.
Trip Highlights
Amazing Landscapes.
Water falls, Kaligandaki River Valley.
Tibetan Cultures, Monasteries, Food, Lifestyle.
Mountains, scenic ride to Upper Mustang.
Outline Itinerary
Day01

Arrive in Kathmandu.

Day02

Kathmandu City Tour.

Day03

Kathmandu Drive to Pokhara - Beni.

Day04

Beni Ride to Tatopani (Hot-Sprind)

Day05

Tatopani to Kalopani.

Day06

Kalopani ride to Kagbeni.

Day07

Kagbeni Ride to Samar.

Day08

Samar Ride to Ghami.

Day09

Ghami Ride to Tsarang.

Day10

Tsarang Ride to LoManthang.

Day11

LoManthang Exploration.

Day12

LoManthang Ride to Ghiling.

Day13

Ghiling Ride to Kagbeni.

Day14

Kagbeni ride to Tatopani (Hot Spring)

Day15

Tatopani Ride to Beni and Drive back to Pokhara.

Day16

Pokhara Drive to Kathmandu.

Day17

Final Departure.
Trip Map
Day01

Arrive in Kathmandu.