Manaslu Circuit Trekking
Trek Style

Lodge to Lodge Trek

Transportation

Private Vehicle/Tourist Bus

Meals

Breakfast + Lunch + Dinner

Accommodation

Hotel + Teahouses + Lodges
More Facts
Less Facts
Price
USD 1315 (Car / Sharing Transport) | USD 1499 (Private Transport)
---
Tell us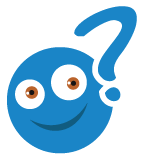 Manaslu circuit is a famous as unspoiled trekking routes in Nepal and trekkers love to explore the virtual beauties in this region. Among the Top 10 best treks in Nepal, Manaslu circuit trekking offers enchanting mountain sceneries and surprising landscape. Mt. Manaslu (8156), located in the Manaslu Conservation Area is the 8th highest Mountain in the world. Manaslu region treks give you the lifetime experience to explore the hidden beauties and the local ethnic people along with their superb hospitality.
The Manaslu circuit trekking begins from Soti Khola after 8-9 hours drive from Kathmandu. After Soti Khola, we will start walking through several beautiful villages, terraced rice fields and heads through the lush forests from subtropical to alpine altitude.
The Larke La Pass (5160 m) is the highest elevation and the Himalayan pass of the trek in Manaslu region. You will be very close to Mt. Manaslu (8156 m), HimalChuli (7893 m), Ngadi Chuli (7871m), Shringi (7187m), Larke Glacier along with Annapurna and Lamjung Himalayan range. Manaslu trek trail is distinct and rich in flora and fauna. The lush forests are found in Himalayan Blue Pine, Oak, birch, and rhododendron along with 19 types of forests. 110 species birds are recorded there including, Eurasian Griffon, Himalayan Griffon, Blood, Impeyan, Kalij, etc.
Manaslu conservation area is the home of various species of fauna including the endangered Snow leopards, Lynx, Grey Wolf, Himalayan Black Bear, Pandas, Musk Deer, and Himalayan tahr. species are found in the Manaslu conservation area. If you are a bird lover then here you can see 110 different kinds of birds, some species of butterflies and reptiles.
Helpful Links and Tips
Trip Highlights
World Heritage Sites Visit in Kathmandu.
Scenic drive and a short hike on world's best trek trail Annapurna Circuit.
Exploring Rivers / Waterfalls/ Landscapes.
Typical Nepalese lifestyle and Tibetan Buddhism, and Monasteries.
Amazing Mt. Manaslu and the other Himalayas.
Outline Itinerary
Day01

Arrival, Check in Hotel. Evening Welcome Dinner. Overnight at Kathmandu Hotel.

Day02

Full Day Kathmandu Sightseeing. Overnight at Kathmandu Hotel.

Day03

Drive from Kathmandu to Sotikhola.

Day04

Soti Khola - Maccha Khola.

Day05

Maccha Khola -Jagat.

Day06

Jagat - Deng.

Day07

Deng - Namrung.

Day08

Namrung trek to Samagaon.

Day09

Samagaon - Pungyen gompa - Samagaon.

Day10

Samagaon - Samdo.

Day11

Rest Day in Samdo

Day12

Samdo - Dharamsala/Larkya B. C.

Day13

Bimthang - Tilije.

Day14

Tilije - Tal.

Day15

Tal - Syange.

Day16

Syange - Kathmandu: 8-9 hours

Day17

Final departure.
Day01

Arrival, Check in Hotel. Evening Welcome Dinner. Overnight at Kathmandu Hotel.