Lower Dolpo Trekking
Trek Style

Lodge to Lodge Trek

Trip Grade

Very Strenuous

Transportation

Coaches / Car / Flight

Meals

Breakfast + Lunch + Dinner

Accommodation

Hotel + Teahouses + Lodges
More Facts
Less Facts
---
Tell us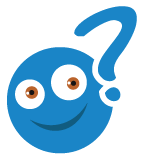 Beyond the Himalayan Mountains, Dolpo is one of the most remote regions of Nepal. For those trekkers looking for a challenging trekking experience in Nepal, while wanting to experience incredible views, and a chance to experience the original Tibetan culture, this trek is for you.
p justify;=Five challenging passes, over 16,500 feet are crossed, with an average of 6-8 hours of trekking a day on this epic trek. Located in Western Nepal, the east and south of Dolpo are bordered by the Dhaulagiri and Churen Himal ranges and to the west by Jumla district. The Dolpo region has recently gained attention after Peter Matthiessen's bestselling book The Snow Leopard and also after Eric Vallis Oscar nominated movie Caravan (also known Himalaya) was filmed in this remote region. Tibetan migrants in this region continue to maintain their way of life that they have done for hundreds of years.
The Lower Dolpo trek takes you through a remote and rugged natural unspoiled corner in western Nepal. Surrounded by the high mountains, the Dolpo region is a spiritual sanctuary one of the remaining places of traditional Tibetan culture, where the pre-Buddhist Bon-Po religion is still in practice. Dolpo region provides the opportunities to visit ancient villages with ancient Buddhist monasteries, high passes, and exquisite scenery. Trekking in Lower Dolpo offers a remarkable experience of lifetime and altitude ranging from 2,500m to 5,190m.
Outline Itinerary
Day01

Kathmandu Arrive

Day02

Kathmandu sightseeing - permit and trek preparation day.

Day03

Fly from Kathmandu to Nepalgunj.

Day04

Fly from Nepalgunj to Jhupal

Day05

Trek to Tarakot.

Day06

Trek to Laini.

Day07

Trek to Nawarpani.

Day08

Trek to Do Tarapm.

Day09

Rest Day at Do Tarap for acclimatization

Day10

Trek to Numa La Base Camp.

Day11

Cross Numa La & camp at Pelung Tangm.

Day12

Cross Baga La & camp Dajok Tang.

Day13

Trek to Ringmo.

Day14

Rest Day at Ringmo for a hike to Phoksundo Lake

Day15

Trek to Shyanta.

Day16

Trek to Jhupal.

Day17

Fly to Kathmandu via Nepalgunj

Day18

Final Departure.
Day01

Kathmandu Arrive

Arrive Kathmandu upon arrival you will be met by our representative and transfer to hotel.