Indigenous People Trek
Trek Style

Hotels / Home Stay

Transportation

Private Vehicle/Tourist Bus

Meals

Breakfast + Lunch + Dinner

Accommodation

Lodge to lodge
More Facts
Less Facts
---
As we don't know in advance your expectations and the specific standards you're looking for, please don't hesitate to tell us.
Tell us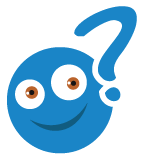 Indigenous Peoples trek or I.P. Trails was opened within a few years ago and takes trekkers through lesser traveled through parts of Nepal. Located after a 6-hour jeep drive from Kathmandu, begin our journey to get the real local experience of Nepal. Stunning mountain views, the sacred Hundred Hills, sacred caves, Buddhist ceremonies, and connecting to the local people and culture added up to create an unforgettable adventure. We walk through typical Nepali villages, and enjoy warm hospitality at home stays, and stay at a Buddhist Monastery among the hospitable female nuns.
Our guide shares with you the magic of the folklore and religious sites hiding throughout the region. Indigenous people trek is generally easy, and perfect for those looking to gain a better cultural understanding of Nepal, and want to get away from the more popular trekking routes. Join with Rugged Trails Nepal to make your lifetime memorable trip, For more about indigenous trek details read our blog which was written by Allie (from the USA).
Trip Highlights
World Heritage sites visit in Kathmandu.
Scenic drive, Rivers, water fall.
Beautiful 100 Hills visit.
Amazing landscapes and Mt. Gaurishanker Mountains.
Typical villages, Lifestyle, Food, cultures.
Staying with the local family.
Outline Itinerary
Day01

Arrive in Kathmandu.

Day02

Sightseeing around Kathmandu Heritage Sites

Day03

Drive from Kathmandu to Dhunge and trek to Kalapani.

Day04

Kalapani trek to Rajveer Monastery.

Day05

Rajveer Monastery trek to Surkhey.

Day06

Surkhey trek to Dorumba.

Day07

Dorumba trek to Galpa.

Day08

Galpa trek to Dongme Monastery.

Day09

Dongme Trek To Lubughat - Back to Kathmandu.

Day10

Final Departure.
Day01

Arrive in Kathmandu.