Honeymoon Package in Nepal
---
As we don't know in advance your expectations and the specific standards you're looking for, please don't hesitate to tell us.
Tell us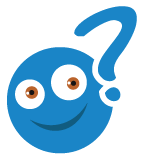 For those couples who are looking for a unique and special honeymoon getaway to celebrate their commitment to a lifetime of happiness together, Nepal is the place for you. Our Honeymoon tour is customized to give you a truly special and romantic experience in Nepal. Our packages range from deep relaxation in the most romantic, breathtaking, and stunning mountain views in the world.
A suggested itinerary is based on easy and luxury but if you want full-on adventure tours including trekking, rafting, bungee jumping, or jungle safari email us. We ensure that honeymoon couple builds special, unique, and unforgettable memories together in the magical kingdom of Nepal. We had seen and arranged for those couples who want be in Everest base camp by helicopter and a night stay in the Everest region. Contact us to plan and organize your perfect honeymoon trip in Nepal.
Trip Highlights
Short Heritage Site visit.
Mountains, Peaceful Lakes.
Romantic and relaxing place Pokhara.
Sunrise, Sunset, Landscapes, Himalayas.
Outline Itinerary
Day01

Arrive in Kathmandu.

Day02

Short Kathmandu City Tour.

Day03

Kathmandu Fly to Pokhara.

Day04

Short Pokhara Tour.

Day05

Fly back to Kathmandu.

Day06

Final Departure.
Day01

Arrive in Kathmandu.