Helambu Trekking
Trek Style

Lodge to Lodge Trek

Transportation

Private Vehicle/Tourist Bus

Meals

Breakfast + Lunch + Dinner

Accommodation

Hotel + Teahouses + Lodges
More Facts
Less Facts
---
As we don't know in advance your expectations and the specific standards you're looking for, please don't hesitate to tell us.
Tell us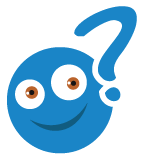 Helambu Trekking is the nearest trekking from Kathmandu. It is exciting and short foothill journey, located in the lower part of the Langtang region. The trek to Helambu offers the wonderful Himalayan views of Langtang and some of the Everest Himalayan sceneries. It is also known as the virtual trail because, being located near from Kathmandu, Helambu region has not adopted the modern lifestyle and the virtual culture and traditions are the features of the journey. Mainly the mixed communities along with Tamang and Sherpa communities populate this area.
The unspoiled and undisturbed Helambu trek begins from Sundarijal, after a short drive north from Kathmandu. As the trek enters into the Shivapuri National Park, it heads through the forest of bamboo, rhododendron and other trees. The waterfalls and Himalayan views are wonderful. It crosses several beautiful ethnic villages of Tamang and Sherpa like Chisapani, Kutumsang, Thadepati, Tarkeghyang, and Shermathang. The local people follow the Tibetan similar culture and traditions, known as Hyolmo culture. You can explore Buddhist Monastery, Chhortens, and Mani walls. It is a steep climb of Thade Pati before reaching to the Tarkeghyang. The green hills, terraced rice fields, rugged trekking trails and the lush forests always attract the trekkers. The hospitality of the local people makes the trip incredible and memorable. The sunrise and sunset views over the Himalayan range can be seen during the trekking. The trekking continually leads to the Melamchi Pul Bazaar and drives to Kathmandu.
Helambu Trekking is suitable for the short time trekkers, but the views and attractions are fabulous. On the 9 day trip, the travelers can have sightseeing tour in Kathmandu, 6-day trek in the Helambu region and departure to the further destination. Rugged Trails Nepal offers experienced trekking guides and the required arrangements for your memorable trek in Nepal. Helambu trekking fulfills your desire for the trek to the unspoiled region.
Trip Highlights
World Heritage sites visit In Kathmandu.
Amazing Langtang Mountain Peaks.
Tibetan Buddhist's Cultures.
Forest and typical lifestyle.
Beautiful Landscape.
Outline Itinerary
Day01

Arrive in Kathmandu.

Day02

Sightseeing around Kathmandu.

Day03

Drive to Sundarijal - Trek to Chisapani.

Day04

Trek from Chisopani to Kutumsang.

Day05

Trek from Kutumsang to Thadepati.

Day06

Thadepati trek to Tarkeghyang.

Day07

Tarkeghyang trek to Sermanthang.

Day08

Sermanthang trek to Melamchi Bazaar - Drive to Kathmandu.

Day09

Final departure.
Day01

Arrive in Kathmandu.

Upon your arrival at the Kathmandu airport, you will be greeted by a representative from Rugged Trails Nepal who will take to your hotel. Welcome drinks upon arrival at the hotel, free time until 6 pm. Evening welcome dinner in a traditional Nepali Restaurant with authentic Nepali cuisine and cultural program.Overnight in Kathmandu Hotel.
If you arrive late night then your dinner will be on next day.