Guerrilla Trek Trail Nepal
Trek Style

Hotels / Home Stay

Transportation

Private Vehicle/Tourist Bus

Meals

Breakfast + Lunch + Dinner

Accommodation

Hotel + Teahouses + Lodges
More Facts
Less Facts
Price
USD 1135 (Private / Sharing Transport) | USD 1465 (Private Transport)
---
Tell us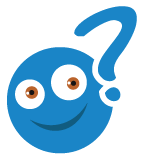 As the name suggests, the Guerrilla Trek trail follows the footsteps of the Maoist guerrilla soldiers during the decade-long insurgency. The route begins from the Beni of Myagdi district Baglung, passing through the Dhorpatan Hunting reserve, and goes on to Rukum and Rolpa districts, home to many revolutionaries. Trekkers along this route can retrace the footsteps of the Maoist guerrillas and imagine how they had hiked and fought such hilly terrain. More than 16,000 had lost their lives in the armed insurgency that started in 1996 and ended in 2006 after the signing of the Comprehensive peace accord.
One can have a breathtaking view of the Dhaulagiri range and wide meadows with pine trees. The elevation ranges from about 800-meters at Chaurjahari to the peak of PyuthaHimal at 7,245-meter above sea level.
This region is blessed with wide ranging natural resources and biodiversity. Captivating waterfalls, rivers, caves, and lakes like Kamala Daha (Lotus Lake), and Sun Daha and high Himalaya to the north are some of the main attractions. Paddy is cultivated up to the mid-hills and barley, maize, millet, wheat, and potato, as well as apples and apricots, are formed in the upper hills of the region. The area also boasts a lot of wonderful high elevation meadow used for monsoon pastureland of cattle and buffalo, and foraging for Yarshagumba, also known as the Himalayan Viagra) in the rugged highland.
If you want to trek in Nontouristic trails in Nepal than Guerilla Trek route is one of the best to know the real Nepal, you will be amazed by the unchanged life of Nepalese people. We request you before joining with us on this Guerilla Trek " If you are flexible and easy with everything then book this trip if not please choose some other Classic routes like Everest Base Camp, Annapurna Circuit, Langtang Region, or Upper Mustang". This trek is not dangerous but food will be purely local, we have to sleep in local small houses or huts, and you will not get the amenities what you were using at your home.
Trip Highlights
World Heritage Sites visit in Kathmandu.
The unchanged lifestyle of Mountain people.
Amazing Landscapes, Mountains.
Scenic drive from, rivers, water fall.
Lifestyle, Food, and Cultures.
Amazing Annapurna Ranges and Massive Dhaulagiri Mountains.
Outline Itinerary
Day01

Arrive Kathmandu upon arrival you will be met by our representative and transfer to hotel.

Day02

Kathmandu sightseeing, trek preparation day.

Day03

Kathmandu - Pokhara - Ben.

Day04

Beni trek to Takam.

Day05

Takam trek to Lamsung.

Day06

Lamsung trek to Gurjaghat.

Day07

Gurjaghat trek to Dhorpatan.

Day08

Dhorpatan trek to Nisi Dhor.

Day09

Nisi Dhor trek to Tallo Sera.

Day10

Tallo Sera trek to Rujhikhola.

Day11

Rujhikhola trek to Thabang.

Day12

Thabang trek to Jaljale.

Day13

Jajala trek to Jelbang.

Day14

Jelbang trek to Suliochaur.

Day15

Jelbang trek to Suliochaur.

Day16

Sulichaur drive back to Kathmandu.

Day17

Rest day in Kathmandu

Day18

Final Departure.
Day01

Arrive Kathmandu upon arrival you will be met by our representative and transfer to hotel.