Drive Tour Upper Mustang
Transportation

Private Vehicle / 4WD

Meals

Breakfast + Lunch + Dinner

Accommodation

Hotel + Teahouses + Lodges
More Facts
Less Facts
---
As we don't know in advance your expectations and the specific standards you're looking for, please don't hesitate to tell us.
Tell us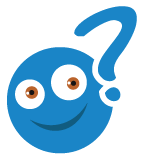 The Mustang trek has been always on the top list for all. Many travelers put Upper Mustang in their bucket list after completing other treks such as Everest, Annapurna, Manaslu. Upper Mustang is fascinated by the Tibetan Culture and the practice of Buddhism in this region. The vast diversity of Landscapes is the most surprising part of Upper Mustang besides of the Culture and religion. Every day drastically the view changes which surprises all people who come to visit Upper Mustang. Simply people describe Upper Mustang as a Little Tibet who had visited Tibet.
Rugged Trails Nepal, Drive Tour Upper Mustang is an exciting trip for those who love to explore in the Mountains by 4w Jeep. Some people say "why trek when you can drive and enjoy the same view"? It makes sense because these days because of the trekking trails are along the roadside.
Road Trip to Upper Mustang from Kathmandu.
Our Drive tour to Upper Mustang starts from Kathmandu, day to day itineraries are below. Upper Mustang is not simple like other roads trips because we have to get special entrance permits from the Government. We have to show original passports to receive the permits and takes one working day. The first 2 days from the day of arrival we will stay in Kathmandu and do a short sightseeing tour in Kathmandu. Meeting with staffs and we will prepare the permits too. After Kathmandu, we will drive to Pokhara on the same 4x4 Jeep.
Pokhara to Upper Mustang Road.
The real adventure starts from Pokhara. Kathmandu to Pokhara roads are bumpy but paved but from Pokhara to Upper Mustang is adventurous. Adventurous is good sense not scaring you, roads are under constructions so it is bumpier. We will see beautiful waterfalls, snowy mountain peaks, rivers, and landscapes and every beautiful spot our crew will stop to take pictures.
What about safety and the driver?
Our crews are well trained and they are aware of the road conditions and responsible with Customers. Only the experienced crew will lead this type of tour.
Where to stay and eat?
Upper Mustang drive tour is not like Mongle Ride where everything is on your own. Rugged Trails Nepal will arrange all the guest houses, tea houses, and meals during the drive. Once we leave Pokhara we will be staying in Guest houses and lodges. We can pick food from the menu and we arrange for Veg, Vegan, and non-vegetarian food.
Drive Tour to Upper Mustang is a fixed trip plan?
We can customize the trip plan but we have designed the itinerary after understanding the Elevation, views, and importance of places. Let us know the travel dates we will design the best for you. Trip outline as below, for details and questions, don't hesitate to write to us.
When is the best time for the Drive Tour?
Besides winter Mid December, Jan, to Mid Feb other months are always great.
Trip Highlights
A mystery of the ancient kingdom discovered in Nepal where thousands of caves are carved 155ft off the ground
An estimated 10,000 of the caves have been found in the former Kingdom of Mustang in North, Central Nepal
They have either been dug into the cliffside or tunneled from above
In this dusty, wind-savaged place, hidden within the Himalayas and cleaved by the Kali Gandaki River, are approximately 10,000 human-built caves.
Caves are thousands of years old but who built them and why remains a mystery
Drive Tour experince in Nepal and exploring the majestic views with Himalayas, Landscapes and Nature.
Outline Itinerary
Day01

Welcome to Nepal, Kathmandu. Altitude: (1,350m) 4,428ft
Trip Map
Day01

Welcome to Nepal, Kathmandu. Altitude: (1,350m) 4,428ft
Cost Includes:
Airport transfers as per the itinerary.
Accommodation in Kathmandu on BB plan.
Accommodation in Pokhara on BB plan.
Kathmandu short Sightseeing by culture expert guide.
All ground transportation, fuel, vehicle insurance.
4WD Jeep to Upper Mustang after leaving Kathmandu to Kathmandu.
During the Drive after leaving Pokhara to Upper Mustang road trip (Breakfast, Lunch & Dinner) Check- itinerary.
Accommodation during Mustang Drive Tour in Guest house, lodges, and hotel.
Annapurna conservation area permit - Trekking Permits.
Upper Mustang Restricted area permit fee.
Professional government license holder English speaking trekking guide.
Support staff and crews depend on group size and budget of the trip.
Guide, Driver salary, insurance, food, and allowance cover.
Sleeping bag and duffel bags for the Drive (Refundable)
Medical kit for Drive Tour.
Spare tires and necessary tools of Jeep.
All government and local taxes.
Cost Excludes:
International airfare, (If you need help we can suggest some airlines)
Nepal Entry Visa fees (6 months valid passport)
Meals in the cities except for welcome and farewell.
Personal Travel Insurance; medical, emergency evacuation, lost, etc.
Alcoholic drinks, mineral water, boiled water during the drive.
Hot shower during the road trip - (Why? - we will explain to you)
Personal gear and clothing.
Entrance fees to enter the monuments in Kathmandu - Pokhara - Mustang (Monasteries, Caves)
Tips and gratitude provided.
Any expenses incurred an emergency roadblock, political due to any reason
Departure Note
Further details about the dates and group trips write to us. Obviously having more people price will be less but keep in mind this is not a Budget Tour.
Trip Note
If you are in your own group then get the best deals and prices with us.
Mustang Tiji festival Jeep Drive could be another great time to visit Lomanthang ( Write us for events dates and details).
Self - drive? Yes but there must be Guide and also a driver on the Jeep!
Please mention about health and food allergies.
We reminding your health because of elevation and road trips.
Send Enquiry
---
Volunteer
helping hands for community...
Read More