Buddhist Circuit Tour Nepal
---
As we don't know in advance your expectations and the specific standards you're looking for, please don't hesitate to tell us.
Tell us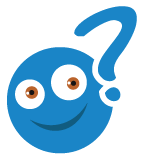 Rugged Trails Nepal offers a high significance holy site of Buddhism; where Lord Buddha was born. On this Buddhist, Circuit tour will encompass many birth place of Lord Buddha, Buddhist heritage sites like the Boudhanath, Namo Buddha, Swoyambhunath, Pharping, and Kopan Gumba. There are numerous other sites like Bodhgaya, Sarnath, and Kushinagar but Rugged Trails Nepal make a special package tour inside Nepal for those who are seeking a spiritual meaning to the lives they lead.
After I am no more, O Ananda, men of belief will visit the four places with faith, curiosity, and devotion;
-Lumbini where I was born,
-Bodh Gaya where I attained Enlightenment
-Saranath where I gave the first Sermons
- Kushinagar where I shall pass into Maha Pari Nirvana.
By Shakyamuni Gautam Buddha
Trip Highlights
Sacred Buddhist Places In Nepal.
Birth Place of Lord Buddha.
Cultural sightseeing Tours.
World Heritage sites visit.
Mountains, Landscapes, Cultures.
Monks, Monasteries, People.
Outline Itinerary
Day01

Arrive in Kathmandu.

Day02

Buddhist Sites Visit In Kathmandu.

Day03

Kathmandu Drive to Daman.

Day04

Damand Drive to Lumbini.

Day05

Explore the Birth Place Lumbini.

Day06

Lumbini Fly to Kathmandu.

Day07

Kathmandu - Milarepa Cave - Namobuddha- Dhulikhel.

Day08

Dhulikhel - Pharping - Kathmandu.

Day09

Final Departure.
Day01

Arrive in Kathmandu.