Short Trek Mardi Himal
Trek Style

Lodge to Lodge Trek

Transportation

Private Vehicle

Meals

Breakfast + Lunch + Dinner

Accommodation

Lodge to lodge
More Facts
Less Facts
---
As we don't know in advance your expectations and the specific standards you're looking for, please don't hesitate to tell us.
Tell us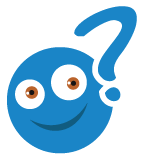 Seriously within a few days of walking, we can reach on top of Mardi Himal viewpoint and the Mt. Fishtail will be just in front of us a mirror. Fell higher and everything is lower than you. Best short trek to Mardi Himal starts from Pokhara and ends at Pokhara. There are few people who have heard about Mardi Himal Trek because Ghorepani Poonhill has been always highlighted.
So why to choose Short Mardi Himal Trek from Pokhara? As we already mentioned the excellent view of Mt. Fishtail but not only the Fishtail because we can see the amazing view of Annapurna South, Hiunchuli, Baraha Shikhar, Singu Chuli, Annapurna I and obviously the Mardi Himal Peak. Another main part of this trek is how the landscapes change dramatically. Walking from the dense sub-tropical jungles and walking on the ridge after a few hours feels like someone is pulling by the ropes.

Rugged Trails Nepal one of the best selling yoga retreats in Nepal is Mardi Himal which starts from Pokhara. We choose this trail because it's peaceful and has a special kind of energy that we can feel during the excursion. During the Springtime, we can see colorful Rhododendrons and it looks very pretty. The short trek to Mardi Himal always beautiful because of landscapes which change by the season from greenery to the dry but still looks colorful. During the winter Mid Feb to Mid March it may not possible to reach up to Mardi Himal high camp or the viewpoint because of heavy snowfall.

Simply this trek is Rugged Trails Nepal guides favorite trek too and they haven't seen the disappointment in clients face after joining for this trek. Nature can't describe by words but check our Mardi Himal Trek videos and pictures which makes you choose this trip. From Badal Danda (Clouds hills) the view is spectacular and we had to pick the overnight places with the photography view.

Generally, from 4-5 years kids to 75 - 80 years old people had joined with us and we haven't faced such altitude sickness problem. But physical fitness is most important to trek in Nepal weather it's Poon hill or Everest Base Camp. If you are worried and feel like can't reach on top of viewpoint (4500 M / 14,764) and to Mardi Base camp (4,500 m) 14,764 ft then from lower elevation also we can the beautiful views.

Food can order from the menu and the tea houses decent but also provide nice service. Warm blankets or sleeping bags will be provided by Rugged Trails Nepal guides. Further details and question feel free to write to us we are always happy to get back to you with the information.
2 Days Mardi Himal Trek from Pokhara will be arranged, for more details write us.
Trip Highlights
Stunning mountains views.
Amazing Landscapes.
Peaceful Trekking Trail.
Mardi Himal Base Camp Trek.
Outline Itinerary
Day01

Pokhara Drive to Phedi and Trek to Pothana.

Day02

Pothana Trek To Forest Camp.

Day03

Forest Camp Trek to High Camp.

Day04

High Camp - View Point- Base Camp (45,00 M) 14,764 ft and Trek back to Badal Danda.

Day05

Badal Danda Trek to Siding (1,750 M) 5,742 ft and Drive to Pokhara.
This is another optional trek plan to make the trip more shorter and starts from Pokhara. Pokhara is 210km from Kathmandu which is 6 hrs drive or 25 min flight from Kathmandu. The best view of this trek is above Badal Danda so on this short trek to Mardi you will not miss the mountain views. We accept last minute booking for this trip, and if you are looking a short Trek to Mardi Himal From Kathmandu then check option 2.
3 Days Short Mardi Himal Trek Plan
Day 01: Pokhara drive to Siding and Trek to High Camp.
Day 02: High Camp Trek to Mardi Himal View Point and Base Camp - Trek back to Badal Danda.
Day 03: Badal Danda Trek to Siding and drive back to Pokhara.
Short Mardi Himal Trek from Kathmandu. There are many travelers who have limited time but still want to do something best within a tight schedule. Rugged Trails Nepal most of the short treks are in Annapurna region which starts from Pokhara but still we can manage the short trips from Kathmandu.
Outline Trip Plan
Day 01: Kathmandu fly to Pokhara and Drive to Siding - Trek to Badal Danda.
Day 02: Badal Danda Trek to High Camp - Explore around.
Day 03: High Camp Trek to Mardi Himal View Point and Base camp - Trek to Siding and Drive to Pokhara.
Day 04: Pokhara Fly Back to Kathmandu.
Trip Map
Day01

Pokhara Drive to Phedi and Trek to Pothana.

Send Enquiry

---

Volunteer

helping hands for community...

Read More